Fixing furniture does not have to be costly if you can do it yourself. Simply imagine if your spouse asks you to set up a new rack for your LCD television and fix her bike. Would you compromise your savings for such repairs?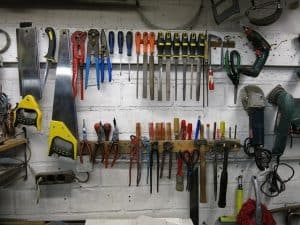 You do not always have to depend on high-priced services as long as you have the tools to perform the tasks. According to the National Association of Realtors, expenses worth $326.1 billion for remodeling were recorded by Americans as of October 2015.
Here Are The Essential Tools That Will Make Your DIY Projects More Successful:
Toolbox.
Obviously, you need storage for the tools you will collect for your DIY projects. You do not necessarily have to select a large tool box right away. You can find compact models with various compartments, allowing you to keep a variety of tools conveniently.
Claw Hammer.
You can do a lot of repairs with this instrument, particularly small-scale demolition projects. Always select a 16-ounce hammer. It is not too heavy or light, making home repair easier. This type of claw hammer is also highly mobile to carry around. As for the handles, look for a top quality synthetic material instead of wood that breaks after long-term use.
Adjustable Wrench.
The construction of this tool allows configuration of opening size. It can fit into a variety of bolts and nuts. In such case, you will be able to perform various tasks at home. Instead of buying a single wrench, you can select from top quality wrench sets to make the tool more flexible.
Glue Gun.
It is a tool that you should not go without. Not all repair works require nails or screws. Glue can also work on various types of materials.
Needle Nose Pliers.
These are best for wiring jobs. You can also use it to secure ribbon ends, close jump rings, and bend cables among others. You may even utilize it to cut through accessories. Given its versatility, as proven by the Encyclopedia of Alternative Energy, every DIYer actually needs this. Apart from cutting, gripping or bending, it also provides a high level of control when gripping components that are too small for your fingers.
Tape Measure.
Even if you are working on a home-based project, accurate measurements are still necessary. In acquiring one that is easy to use, it is ideal to purchase a lockable and retractable tape measure.
Flashlight.
No matter how trivial this tool may seem to be, it is useful for a DIYer. It will provide you means of looking into even the most troublesome areas. This saves you time when performing an emergency repair at night or during blackouts.
Utility Knife.
This is best used in handling simple yet delicate work. Take note that scissors may not always perform the cutting activity. Ohio's Bureau of Workers' Compensation even states that it is more useful than other similar tools due to its versatility. It is used in food chains, construction, shipping companies, and even factories, which proves it is more than a DIY equipment.
Nail Set.
If you want to remove the unlikely appearance of nails on your simple repair job, you may use a nail set. It pounds in the nail head under the surface of the material. This makes your output seamless and more appealing.
Teflon Tapes.
Performing plumbing yourself can be carried out with this thin and lightweight adhesive tool. Apart from solving leaks, it is also assistive in addressing electrical issues. In case you are in the process of choosing a vacuum, take note that this product is useful. It can seal off holes in a vacuum bag.
Screwdriver.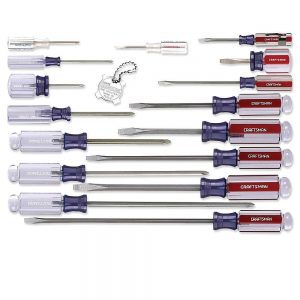 There are various types of this tool, such as the flathead and Phillips screw. Although the latter has replaced the flathead in performing various tasks, it is still an excellent idea to keep the former handy.
Take note that flatheads are reliable on nudging, scraping, and prying. There are a lot of top quality screwdrivers around, which are manufactured for precision, accuracy, and timeliness of work.
The use of the tools mentioned will make your DIY projects more effective, efficient, and enjoyable. Just find the best versions of the tools as possible to guarantee long-lasting use.