Do you own a digital multimeter that will allow you to do electrical testing and diagnosis? If you do, then you know what a useful tool they can be when troubleshooting electric wiring or products that run on electricity. It's an electrical testing tool that should be in every professional technician's and homeowner's toolbox. There are just so many useful electrical tests that you can take with them. They will also help keep you safe when working around electricity.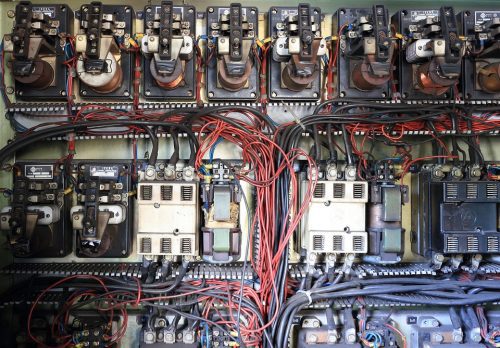 There are many digital multimeters to choose from in the electrical diagnostic tool marketplace. Unfortunately, not all of them are good ones. But if you look you can find some inexpensive models that work great and some high-end models that are packed full of useful features. In this article, we will point out some of the useful features that make operating a digital multimeter easy and make it one of the handiest electrical troubleshooting devices to have in your toolbox.
If you have a very good multimeter it should have most or all of the following features built-into it:
Easy to read/Backlit display
There is really nothing more important than how easy to read the electrical measurements you take with your multimeter are. After all, that is the very reason you are using a multimeter in the first place. Look for such things as larger size displays and conveniently backlit screens to help you see the readouts easier that you take with your multimeter.
Years ago when you used a multimeter you had to constantly move the selection dial when working in a certain testing range. This could get really annoying in a hurry. Fortunately, nowadays you don't have to do this switching on most digital multimeters. That is because they have what is known as an 'auto-ranging feature. This is something that is really nice to have on the multimeter that you own.
Many electrical testing choices
The more electrical diagnostic tests that your digital multimeter can perform the better. It will eliminate the need to purchase more than one multimeter in most instances. Look for a multimeter that can at least take such useful measurements as AC/DC voltage, DC current, resistance, frequency, capacitance, continuity, and diode testing.
If you test the electrical current flow (amps) on devices that are powered by electricity a digital multimeter with a clamp feature for measuring amps is almost a must. There is no easier way to measure the amp draw of an appliance or other electric consuming product to see if it's functioning properly. So consider this type of multimeter if you do a lot of electrical diagnostic testing on devices and appliances.
The battery that you have in your digital multimeter should last you a very long time. Even if you use it every day it should still be months before your battery runs out. There are certain features built into multimeters which are designed to help extend your battery life even further.
One of these is what is known as an auto-shutoff feature. This is when you have not used your meter for a while it will shut itself completely off. It's a feature that usually kicks in after about 15 minutes of non-use. Another battery saving feature is a timeout on your backlit screen. This usually kicks in after about a minute of non-use of your digital multimeter.
There are features built into digital multimeters that are designed to really help the users of these handy electrical measuring tools. They can make some of the tasks they are used for much simpler. Look for a digital multimeter that has features such as max reading hold, data hold, in-body probe storage and built-in 45° stands.
If you do not have a majority of these features on your multimeter then you should consider buying a new one. Good digital multimeters can be found readily available for under $30 online, at most hardware stores and at home improvement centers. Below are a couple good choices for different types of users.
For The Occasional Do-It-Yourself Person: Etekcity MSR-R500 Digital Multimeter

You don't need to spend a lot for a digital multimeter if you only have occasional use for it around your home or when you are working on a hobby. There are plenty of good multimeters that will not set you back that much money and this is one of them. The Etekcity MSR-R500 is an excellent meter for the money you will spend on it.
With it you can do electrical measurements such as checking DC current, AC/DC voltage, resistance, continuity and you can even do transistor and diode testing with it. It has a convenient data hold button and its display is easy to read and nicely backlit. This digital multimeter is even protected by a rubber sleeve that goes all the way around its edges.
Pros:
Very affordable
Features a data hold button
Rubber shroud for protection
Lightweight and easy to handle
Backlit display
1-year warranty
Cons:
Cannot test amps
Wobbles a little when using the built-in stand
For Professional Or Heavy Homeowner Use: Janisa PM18C Digital Multimeter

If you are looking for extreme accuracy in your electrical diagnostic testing then this is the multimeter product for you. It offers a variety of different electrical testing choices and a large variety of ranges within these choices too. This is a true RMS meter. These are known to produce highly accurate electrical measurements.
This is a very versatile electrical test meter too. You can even do NCV (non-contact voltage) with it which will help keep you safe as you are working around electricity. It will hold your data on the display screen while you record and its overload protected too.
Pros:
Can measure temperature
True RMS results – extremely accurate
NCV testing capable
Large backlit LCD display
Data hold and data max value buttons
Overload protection
Cons:
Non-auto ranging
4AA batteries add weight to it